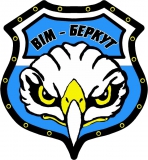 VIM-Berkut is an ice hockey team in Lviv, Ukraine. They played in Division C (the Western group) of the Ukrainian Hockey League during the 2009-10 season, finishing in sixth and last place after going winless with 5 goals for and 83 goals against.[1]
During the 2013-14 season, the club took part in the Western Ukrainian Amateur Hockey League. The club won the WUAHL in 2007.
References
Edit
External links
Edit
Ad blocker interference detected!
Wikia is a free-to-use site that makes money from advertising. We have a modified experience for viewers using ad blockers

Wikia is not accessible if you've made further modifications. Remove the custom ad blocker rule(s) and the page will load as expected.