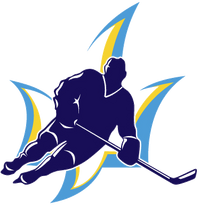 The Ukrainian Hockey Championship (Ukrainian:Чемпіонат Україні з Хокею, Chempionat Ukrayini z Khokeiu) is an annual ice hockey award and national title, bestowed to the ice hockey organization judged to have the best performing team in Ukraine, founded in 1992. Prior to the formation of the Professional Hockey League (PHL), the Ice Hockey Federation of Ukraine (FHU) administered and handed out the award, allowing both amateur and professional teams to compete in an annual regular season, then playoff for the title. On July 25, 2011, the FHU transferred the rights of the event to the PHL.[1] The championship was awarded to the PHL champion in 2011-12 and 2012-13.
The FHU re-assumed control of the championship for the 2013-14 season, following the Professional Hockey League's demise. Starting with the 2015-16 season, the Ukrainian Hockey Championship has been awarded to the winner of the Ukrainian Hockey Extra League.
Past champions
Edit
References
Edit
External links
Edit
Ad blocker interference detected!
Wikia is a free-to-use site that makes money from advertising. We have a modified experience for viewers using ad blockers

Wikia is not accessible if you've made further modifications. Remove the custom ad blocker rule(s) and the page will load as expected.