Supreme Hockey League-B
Sport
Ice hockey
Founded
1992 (2015 as SHL)
No. of teams
9 (2015–2016 Season)
Country(ies)
 Russia
Official website
http://www.rhlhockey.ru/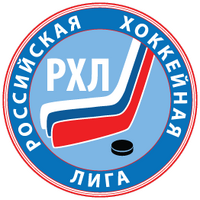 The Supreme Hockey League-B (Russian: Высшая хоккейная лига (ВХЛ), Vysshaya hokkeinaya liga-B (VHL-B)), until 2010 known as the First League (Russian: Первая лига, translit.Pervaya liga, also known as RUS-3), during the 2010–11 season known as the Championship of Russia between the club teams of regions (Russian: Первенство России среди клубных команд регионов, Pervenstvo Rossii sredi klubnykh komand regionov), and from 2011-2015 as the Russian Hockey League (Russian: Российская хоккейная лига, Rossiyskaya khokkeynaya liga), is an ice hockey league in Russia. It is a feeder league to the Kontinental Hockey League and the Supreme Hockey League. Majority of teams are simply junior versions of their professional counterparts. During the era of the Soviet Championship League, it was referred to as "Class B"
The league in 2010–11 featured clubs from the 2009–10 of Pervaya Liga and also clubs that played in Vysshaya Liga but were not accepted into the VHL for 2010–11.
On 23 August, 2011 the FHR announced the creation of the Russian Hockey League to replace the Pervaya Liga.[1] Prior to the 2015-16 season, the Ice Hockey Federation of Russia (FHR) transferred the organization of the moribund RHL (which had seen its membership plummet from 24 teams in 2012 to nine in 2015) to the Supreme Hockey League, with the hope of developing a better third-tier competition with eventual promotion-relegation with the second-level league.
It is to be noted that Russian Hockey League was also the name of the organization responsible for organizing the top tier league of Russia between 1996 and 1999.
Naming history
Edit
1992-93: Klass B
1993-94: Open Russian Championship
1995-96: 1st League
1996-2010: Pervaya Liga
2010-11: Russian Championship of Regions
2011-15: Russian Hockey League
2015-present: Supreme Hockey League-B
Teams for 2015–2016 Season
Edit
References
Edit
External links
Edit
Ad blocker interference detected!
Wikia is a free-to-use site that makes money from advertising. We have a modified experience for viewers using ad blockers

Wikia is not accessible if you've made further modifications. Remove the custom ad blocker rule(s) and the page will load as expected.