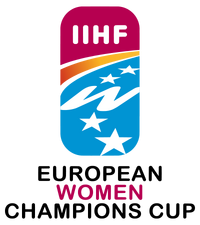 IIHF European Women's Champions Cup (EWCC) is an European competition of Women's Ice Hockey clubs, organized annually by International Ice Hockey Federation (IIHF). The current format of this competition includes two phases of groups followed by a playoff for four teams.
The competition was created in 2004, at the same time as the similar competition for men's hockey teams. The first winner was the Swedish club AIK IF. This team gained the following three tournaments. Since 2009, the IIHF European Women's Champion Cup is dominated by the Russian Women's teams.
Championship
Edit
Medal table
Edit
Links and Sources
Edit
Ad blocker interference detected!
Wikia is a free-to-use site that makes money from advertising. We have a modified experience for viewers using ad blockers

Wikia is not accessible if you've made further modifications. Remove the custom ad blocker rule(s) and the page will load as expected.